Gardeners are a special breed of people, and they deserve to be pampered. With the weather getting warmer, it's time for us all to start thinking about what we can do to help our mother earth! What better way than by giving your favorite gardener a present that will make their day? Here is a list of simple garden gifts for plant lovers.
While I wrote this list just in time for the holiday season, many of these gifts are perfect to give any time of the year!
The garden gifts below are not only simple, but they range in price too. You can find something for every budget! These garden gift ideas are sure to get any gardener excited about the upcoming spring season ahead.
You can find some of these gifts locally, while others can only be found online at specialty stores. Check out what garden gifts you should give to the plant lovers in your life below!
Bamboo Bee Hive
Attract bees with this bamboo bee hive by KIBAGA. A bee hive can be hung in a garden or on the balcony of an apartment. The bees will help you grow your garden and supply honey for cooking, baking, teas, etc.
Hang this decorative bee hive on a tree or nail from the roof of the house. Don't forget to grow all kinds of flowers to keep these bees coming back to the garden!
Succulent Plant Club
Mailing clubs are all the rage these days. Monthly plant boxes are perfect for gardeners who love to see what's coming next. The Succulent Plant Club from Leaf & Clay offers an exclusive box each month with at least three succulents, desert-dwelling plants that have evolved to survive in dry conditions.
These unique cacti and other leafy varieties can easily be found online or in garden stores this spring season, but the monthly subscription service ensures you'll always have a fresh batch!
There are several varieties to choose from for the monthly plant club. Leaf & Clay also have many types of succulents that can be bought individually, and even pots!
Herb Window Garden Kit
Gardeners can grow their own fresh herbs to cook with, without the hassle of a full-fledged garden or patio set up. This kit from Planter's Choice helps gardeners who love cooking get a taste of what it's like to have their very own herb window garden. The box comes complete with everything they need—pots and soil included!
Grow up to 9 different herbs to enjoy in your urban garden and to use with meals. Pots, seed packets, soil discs, markers, and more will make this a great project to start during the winter and throughout the year.
Garden Tower Project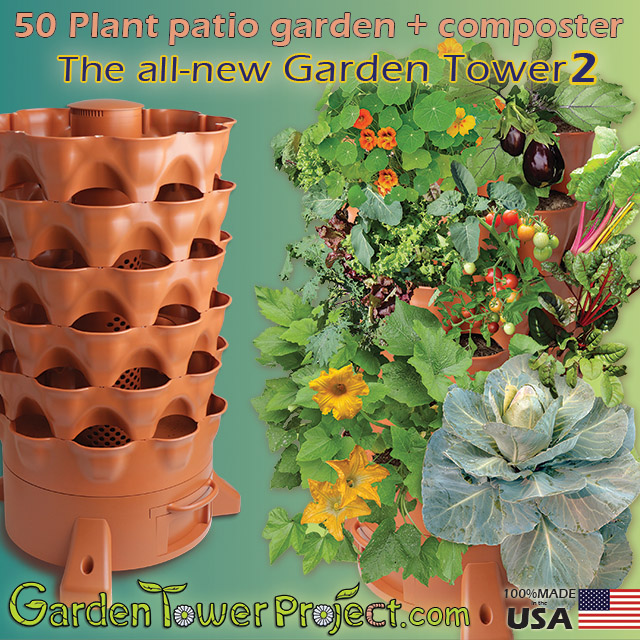 The Garden Tower Project is a wonderful choice gift for the plant grower who doesn't have much space, but still enjoys gardening. This garden gift is a six-tiered garden that sits on a pot with wheels, making it versatile. There are also accessories to choose from with the Tower Garden which includes an extension kit and fabric pot that can be bought separately.
There are also plenty of other gardening gifts and goodies to choose from on their website!
Best-Selling Gardening Books
The gardener who loves reading will love receiving one (or more) gardening books as a garden gift this holiday season. There are many different types and topics they may enjoy such as: organic vegetable gardens; how to make your own compost heap; or even growing vegetables in pots.
When choosing garden gifts like these, always think about what type of plant lover you have chosen before picking out their favorite book(s). This way, you know they'll love it because you picked something they truly will enjoy and use in their garden.
Here are some gardening books to consider purchasing:
Festive Bulbs
Bulbs can make a great gift for those who like flowering bulbs. Blooming Bulbs provide a variety of flowering bulbs you can purchase throughout the year. These garden gifts come in a variety of colors and types so you can choose what is best for the person.
A great choice for the holidays are their amaryllis bulbs. They come in a variety of colors and will provide your garden lover with beautiful blooms for months. You can also choose to give them their favorite color so they'll have flowers all year round too!
Raised Garden Bed
This raised garden bed by Yaheetech will make the perfect gift for the gardener who enjoys growing vegetables, herbs, and other plants. It is made completely of fir and comes three different sized boxes that can stand next to each other or be tiered. It has an attractive design that can be easily built, making it the perfect garden gift for everyone!
Seed Gift Sets
While it might be a little early for this garden gift, seed sets are perfect to start thinking about. They can come in all sorts of unique and colorful packaging (such as these ones from Botanical Interests) that your garden lover will adore!
I love seed packets from Botanical Interests. They have unique varieties of my favorite flowers, and each packet is decorated with a small painting of what the mature plant will look like.
Here are some great gift sets and packet sets you can order from the Botanical Interests website:
Floral Garden Tools Set
The Kit4Pros garden set comes with all of the essential garden tools you need for planting and tending your garden—a trowel, a cultivator, a weeder, pruning sheers, gloves (in size medium), a sprayer that can be carried on either shoulder or waist belt, and so much more! These gardening essentials come packaged together inside one convenient carrying case so everything stays organized after each use. This is perfect as a gift for any plant lover!
Soilkit Pack
Another great gift for your favorite gardener is a soil tester kit from Soilkit. This kit allows gardeners to test both soil pH and fertility levels with just one sample. It's small enough that it can fit into an outdoor bag or garden basket, making it easy for the gardener to carry around while out and about outside in the garden and around their yard.
There are several different types of kits to choose from. They can be ordered individually or in a case, based on the type you want to get.
Cultivator Claw
Your favorite gardener will love this gardening cultivator claw by Bear Claw. This garden tool is great for digging holes, breaking up soil, cultivating garden beds, and more. You can also use it to remove weeds or even dead plants without hurting your hands!
Gift Cards to Plant Nurseries
If you know what plants they love (and want more of), buy them gift cards to their favorite plant nurseries! This is perfect if you live near one yourself because it means that gardeners can pick up new plants at their convenience instead of waiting for mail order deliveries.
Most plant nurseries have the option to purchase gift cards at or near the cashiers. Below are some great nurseries that provide gift cards for gardeners to purchase their favorite gardening items online!
Simple Garden Gifts
This list of garden gifts will make an excellent addition to any gardener's collection. I hope you found a few ideas that might work for your loved one and we wish you the best in finding the perfect gift this season! What are some items on this list that you plan on purchasing?